Has anyone seen this movie
Melody
(1971)? It's a Brit film that I watched in the early 80's on cable TV. I really want to see it again but it's nowhere to be found.
Plot: Two British first-year secondary school youngsters, Daniel Lattimer (Mark Lester) and Melody Perkins (Tracy Hyde) fall head over heels in love and announce to their parents that they want to get married. Not sometime in the future, but now. However, the adults, parents and teachers alike try to dissuade them. Along with the help of their friend, Ornshaw (Jack Wild) and their classmates the young couple are determined to go ahead with their plans. This romantic fantasy was unique in that it told the story through the viewpoint of the children in the story, the adults playing only supporting roles. (from Wikipedia)
I don't know why I remember certain films from my childhood, like this one from 1989: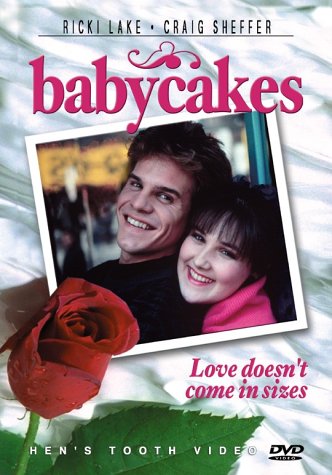 Babycakes
is about a mortuary cosmetician (Ricki Lake) who seduces an engaged, subway conductor (Craig Sheffer) with the help of her best friend (Nada Despotovich). I loved Ricki Lake's character - such determination.